When I was a kid growing up in a sleepy Shell camp in Africa, I used to live for the two times a month that a shipment from the States would arrive bearing treats and other such, boring groceries that the camp dwellers needed for survival. One of those treats that my parents would buy in abundance for me and my baby brother Mark were jars of Nutella.
I remember that they used to come with little collectible cards in the top that I would tuck away into my little box of treasures in our treehouse. I sometimes wonder what happened to the stuff in that box when we moved back to Malaysia...
World Nutella Day was on the 5th of February, and while I may have missed the boat, I found an amazing recipe online for Nutella Cookies by Kirbie over at
Kirbie's Cravings blog
. That find set off a whole search for quick and easy Nutella recipes that I just salivated over for roughly an hour.
Anyway, 15 years on, add another 2 siblings and we're all still nuts for this Hazelnut Spread. As a treat for my siblings today, I decided to whip up a single batch... and they were gone before I had even completed baking the last batch! So as Mark is my biggest critic, I trust that this is definitely a recipe to share. Hope you all enjoy it as much as we did, and Happy belated Nutella Day!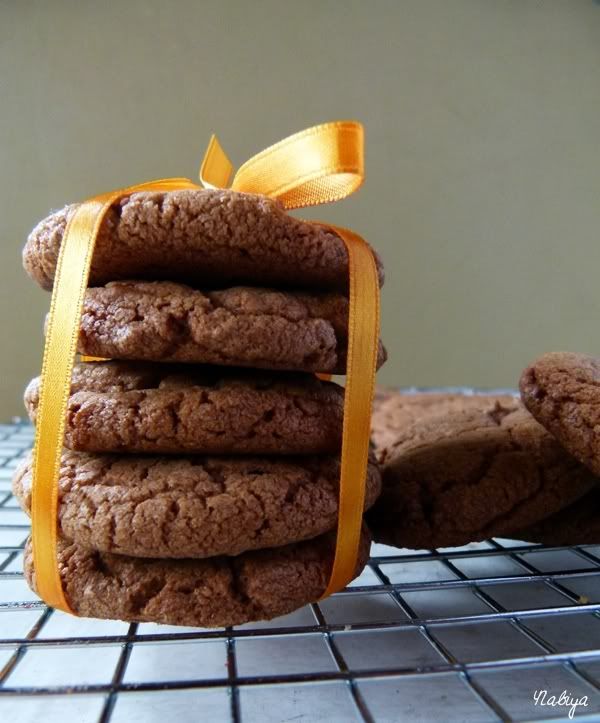 Nutella Cookies
Recipe from Kirbie's Cravings
1/2 cup unsalted butter
1/2 cup caster sugar
1/2 cup packed light brown sugar
1/2 cup nutella
1 tsp vanilla
1 large egg
1 1/2 cup all purpose flour
1 tsp baking soda
1/4 tsp salt
Preheat the oven to fan/180C and line your cookie trays with parchment paper
Combine the flour, baking soda and salt in a medium sized bowl and set aside
Cream the butter and sugars, then add the nutella, vanilla and egg and beat until fluffy
Gradually beat in the flour mixture until fully incorporated
Using either a tablespoon, or piping bag, pipe out tbsp-sized balls onto the trays*, 2 inches apart
Bake for 10-12 minutes, cool on the trays for 5 minutes, then remove onto a wire cooling rack to cool completely
*The dough is easy to handle, so I rolled the tbsp-full dough into a ball with my hands and pushed down on them slightly before popping into the oven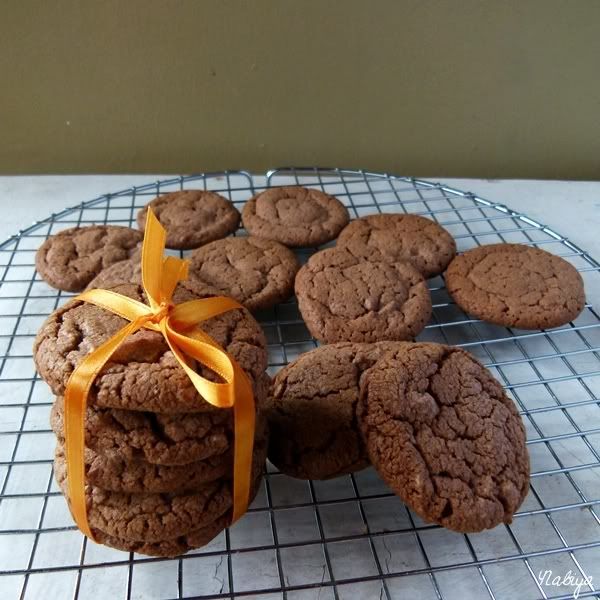 Easy enough, right?
Much love, Nabs